Join Us for Oktoberfest Saturday, September 21, 2019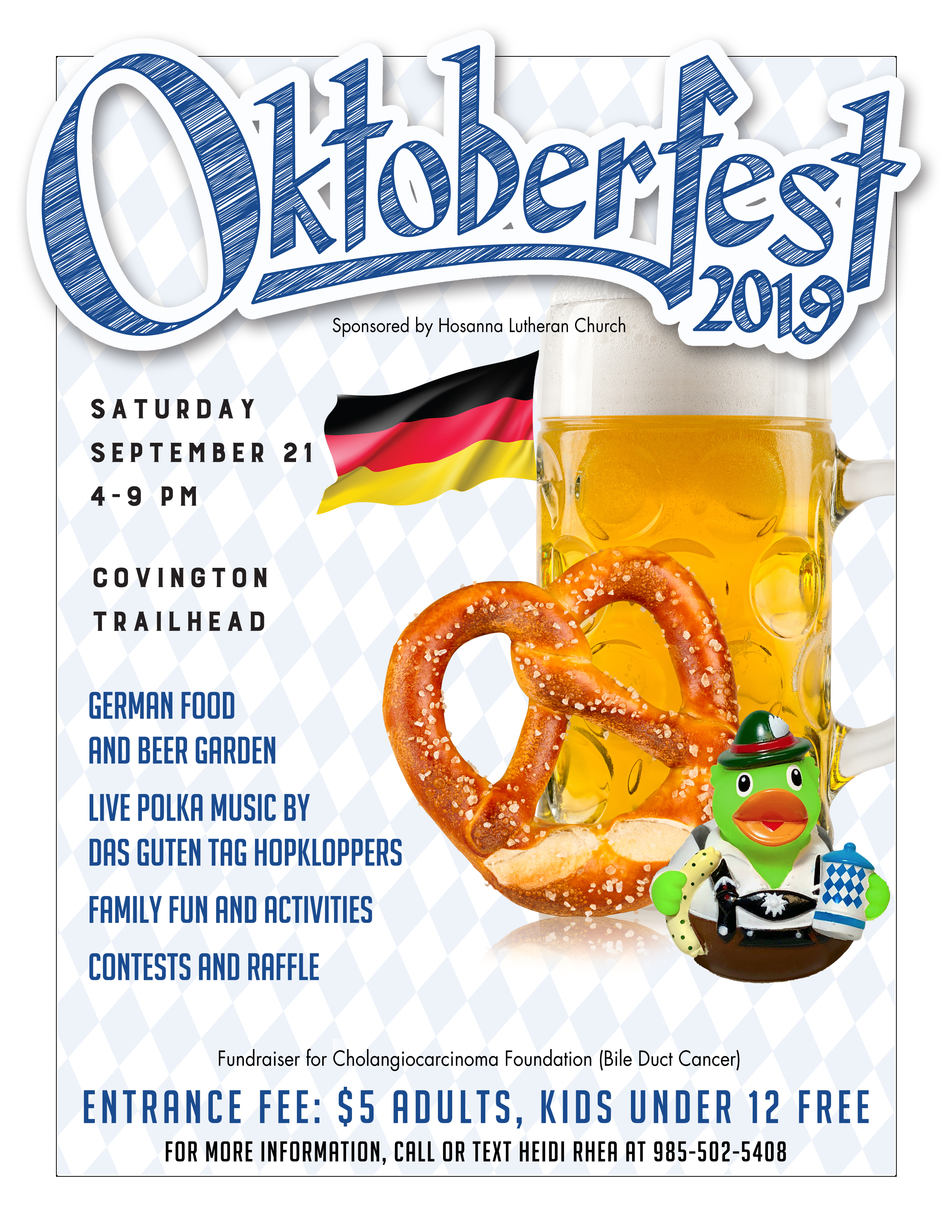 Willkommen!
Hosanna Lutheran Church is excited to sponsor Oktoberfest Saturday, September 21, 2019.
The Oktoberfest celebration this year is a fundraiser for Cholangiocarcinoma Foundation (a cancer effecting the bile ducts, the slender tubes that carry the digestive fluid bile through the liver.)
Please join us at Covington Trailhead from 4:00-9:00 pm for this family fun event, which includes activities for adults and children and features German food and a Beer Garden, a German band called Das Guten Tag Hopkloppers, contests, a raffle, and more!
Entrance fee is $5 for adults. Children (under 12) get in free!
Call or text Heidi Rhea at 985-502-5408 for more info.
---