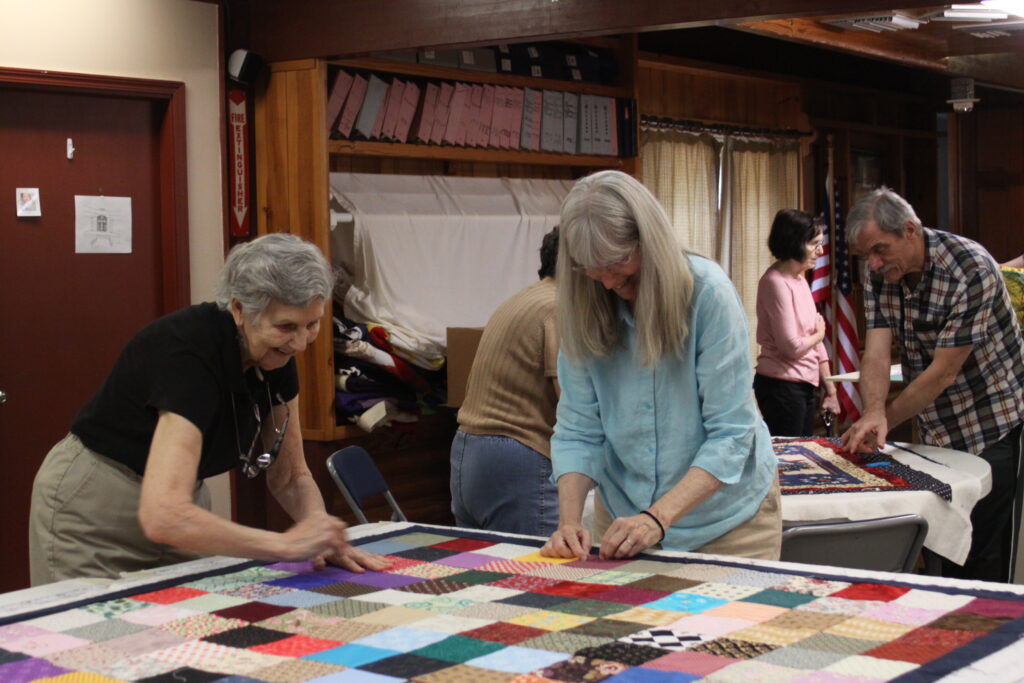 History
The Hosanna Quilters began in 1998, as a passion in the heart of Bebe Stich, who started the group with three other women. These four women would meet once a month to make their quilts. The first Blessing Of The Quilts included 25 quilts all made with donations from the church.
Current
The group now includes over 15 volunteers from several churches and the community. There is always a need for more volunteers and many tasks besides sewing that need to be done. Everyone works together to ensure the success of the ministry. All that is needed is a willingness to serve God and serve people!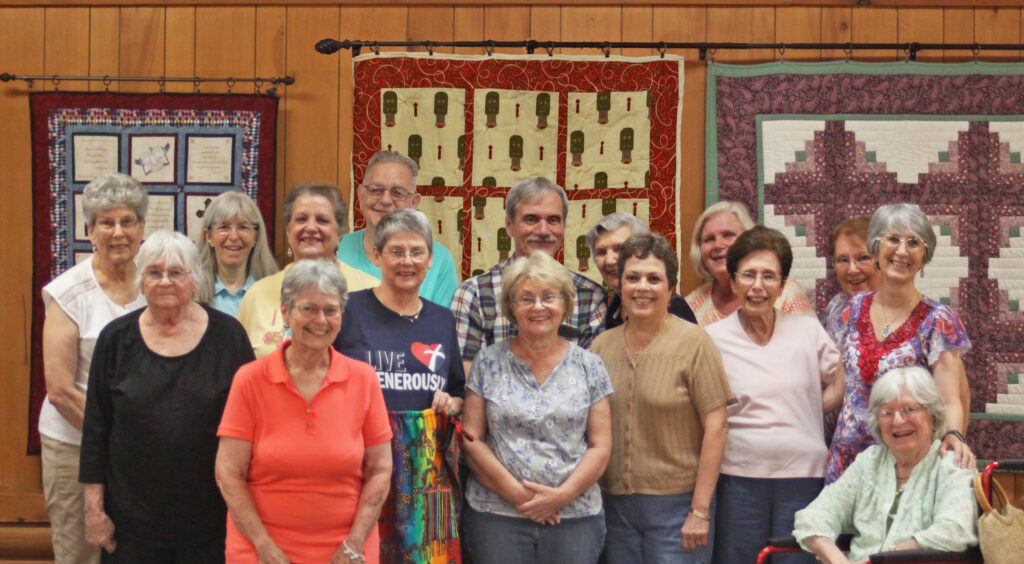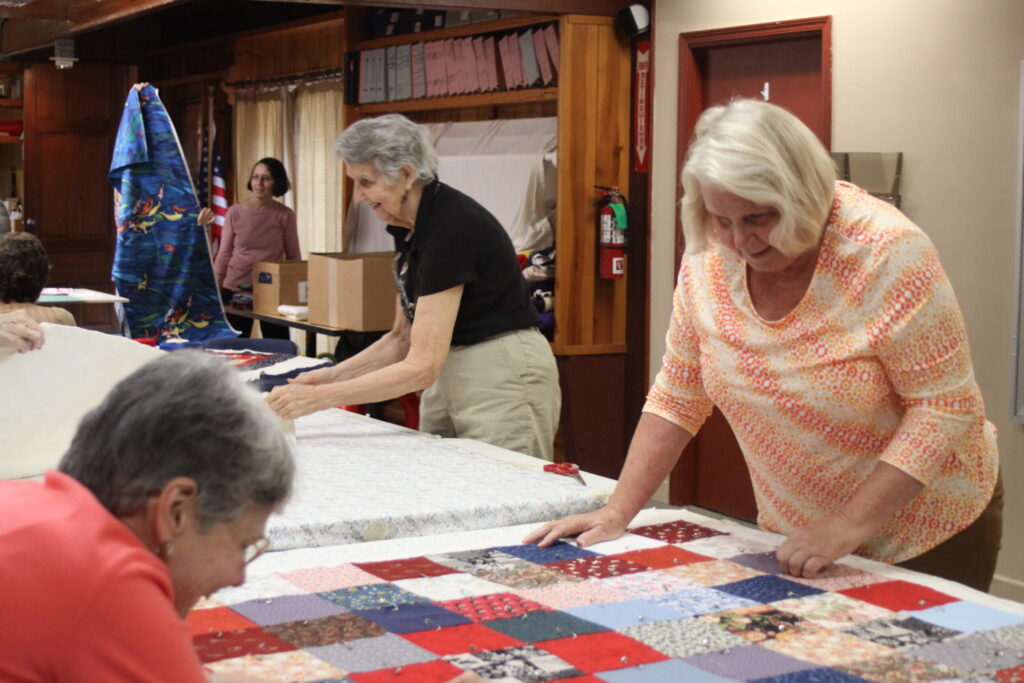 What We Do and How We Do It

:
Donations come from many places and in many ways. New and used gifts of cotton fabric, sewing notions, thread and yarn are brought to the church. Monetary donations for purchasing batting, labels and other supplies also make it possible for us to carry out this work of love to our community.
After each Blessing Of The Quilts, this team of ladies and men send out their handcrafted items touching the lives of persons of all ages. Volunteers get involved in making quilts, but also crocheting afghans, hats and scarves. Adult bibs and pillowcases are also made. 500-600 items are distributed each year.
Greatest Need
Currently, our greatest need is for new volunteers. Experience with sewing can be helpful, but is not required, since many quilts are tied.
The next greatest need is financial donations. We are grateful to have received an abundance of fabric donations, so now we need the finances to purchase batting and other supplies.
Get Involved!
(The official hours are a guideline for attendance but are flexible.) Volunteers tailor their commitment to their needs.
Each Thursday morning the quilters gather between 9am-12pm. At 10:00 am we have a snack and a short meeting, where we conduct our business, take prayer requests and pray together. Then it's back to work!
Some tasks are done in our weekly meetings and other tasks are completed at home. Quilters inspire and help each other to learn new skills!
Who we help:
Emergencies and Disasters
Heritage Manor Nursing Home
Concerned Care Hospice
St. Joseph's Hospice – Covington
St. Joseph's Hospice – Baton Rouge
St. Tammany Hospital Hospice
Specialists of Louisiana Hospice
The Hospice House – Camp Bearable Grief Camp
St. Tammany Hospital Pediatrics
St. Tammany Cancer Center
Mary Bird Perkins Cancer Center
Methodist Children's Home
Northlake Crisis Pregnancy Center
Samaritan Center
Seamen's Church/ Mariners
---
Questions?